THREE EASY STEPS TO FEEDING RAW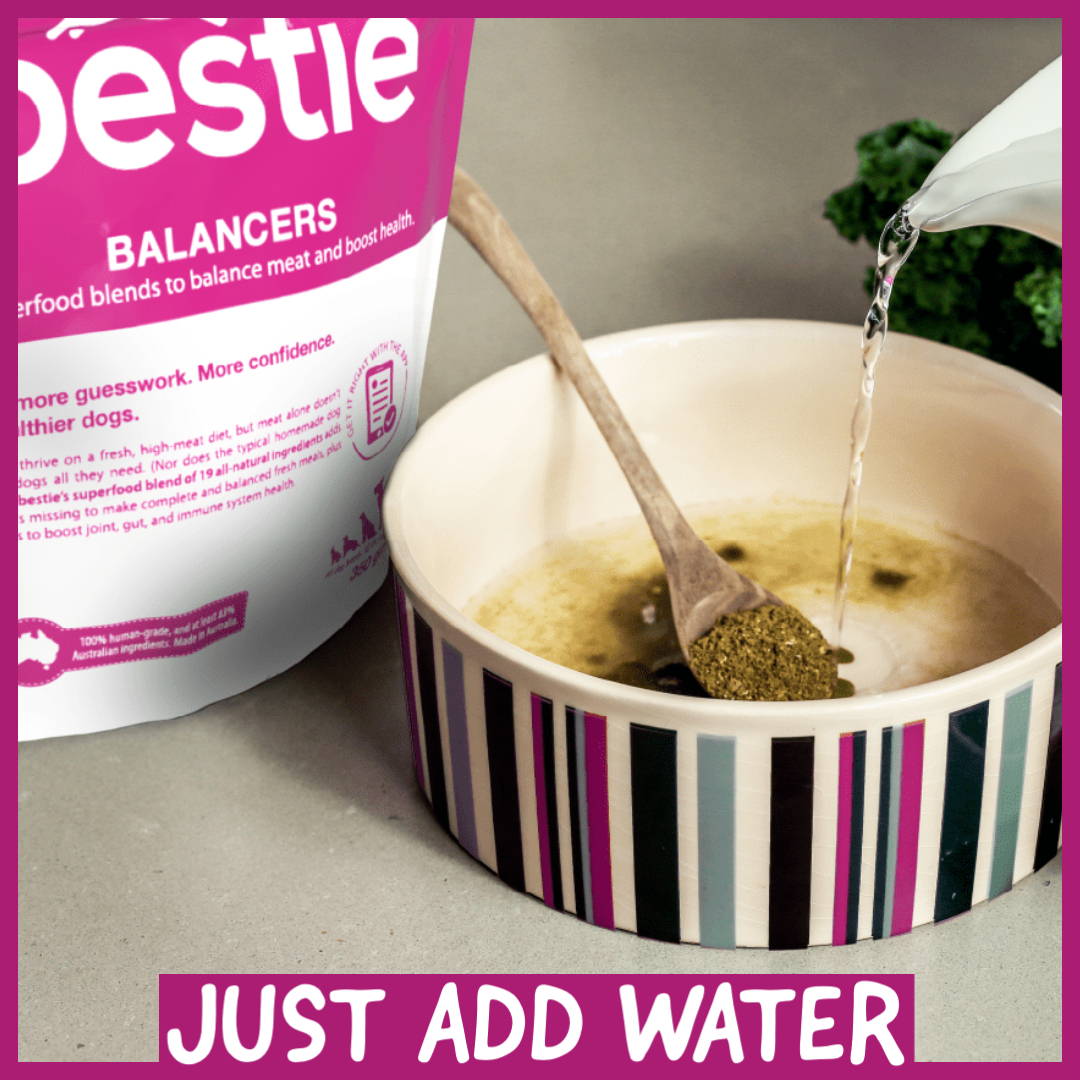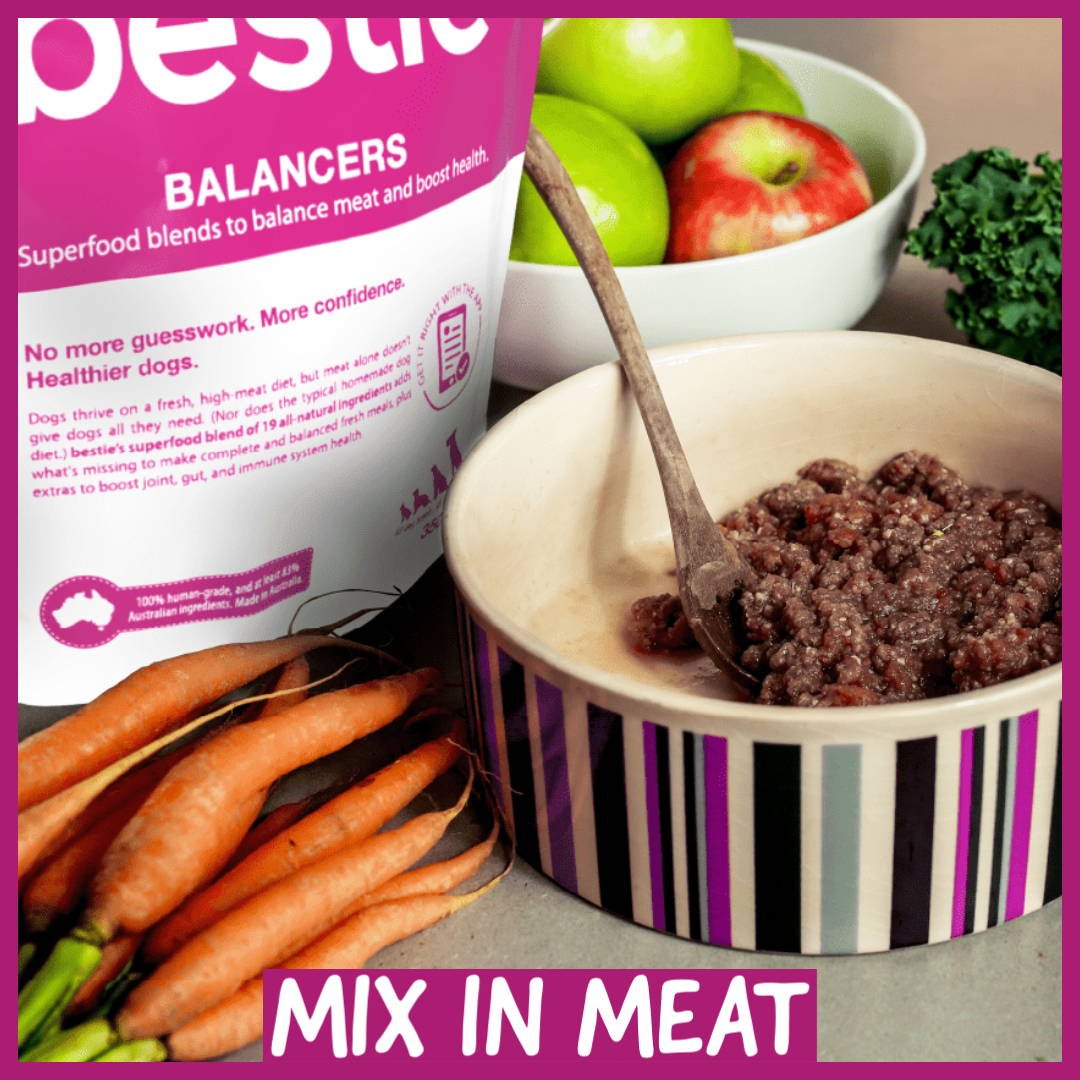 ---
3 GREAT REASONS TO TRY BESTIE
COMPLETE AND BALANCED
Formulated by a renowned animal nutritionist, adding bestie to meat makes feeding complete and balanced meals at home simple. That's because the combination of bestie ALLROUNDER and proteins in recommended quantities, typically meets the nutritional levels in the AAFCO Dog Food Nutrient profiles for maintenance and growth/reproduction. In addition, as each meat has a different nutritional composition, we recommend rotating proteins to achieve balance over the week and feeding meals of meaty bones a couple of times a week too.
SUPPORTS GOOD HEALTH
Meat is great, but it doesn't give dogs all they need. bestie's 19 super-nutritious whole foods add the missing elements to make a complete and balanced fresh meal, but they also boost gut, immune and joint health, because they add more than the 'complete and balanced' minimum.
Dogs are more active with a pep in the step.

Dogs lose weight (the bestie app plays a role here).

Poos are smaller and healthier (and yes, a little less stinky!)

Coats are softer, glossier and skin healthier.

Chronic inflammation-related, conditions diminish.
HUMAN-GRADE INGREDIENTS
We only use human-grade ingredients like apple, carrot, sweet potato, pumpkin and kale; kakadu plum, manuka honey, and sea kelp; wheatgrass, nettle, and chicory and more.
---
BALANCING SUPPLEMENTS FOR DOGS AND CATS
THE STORY BEHIND OUR BALANCING SUPPLEMENTS
15 years ago we rescued two older dogs, Alfy and Mondoe. And at the start, we fed them kibble.
Over the years though, as our food habits changed, it seemed more and more nuts that we'd feed ourselves great fresh food, and continue to feed our dogs ultra-processed food from a bag.
For them, out went the vet-recommended, premium dog biscuits, and in came air and freeze dried - for a while. We moved to pre-made raw, which they liked, sort of, until finally, in came fresh, human-grade meat.
They loved it. And they seemed to thrive. But I was becoming increasingly uneasy…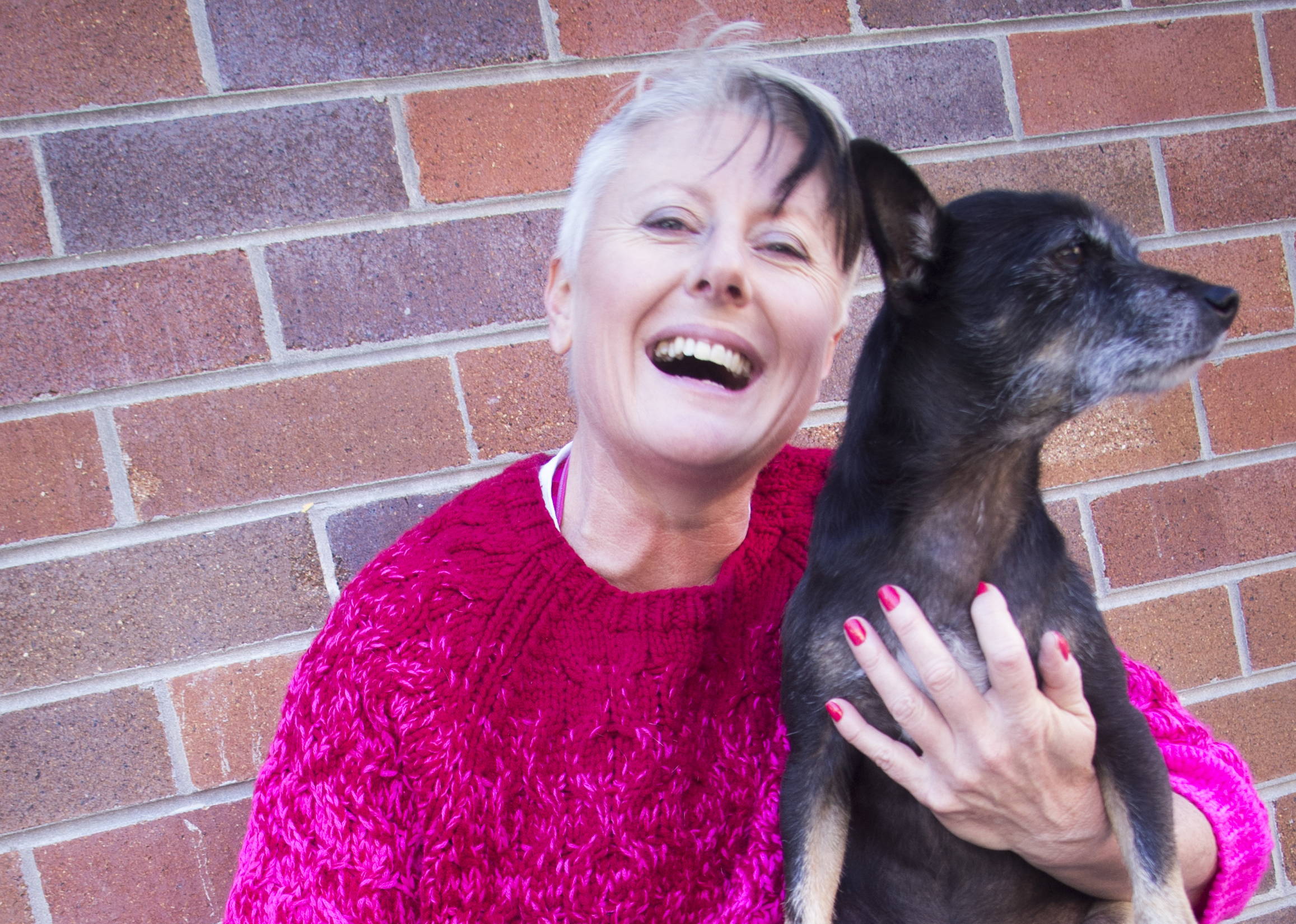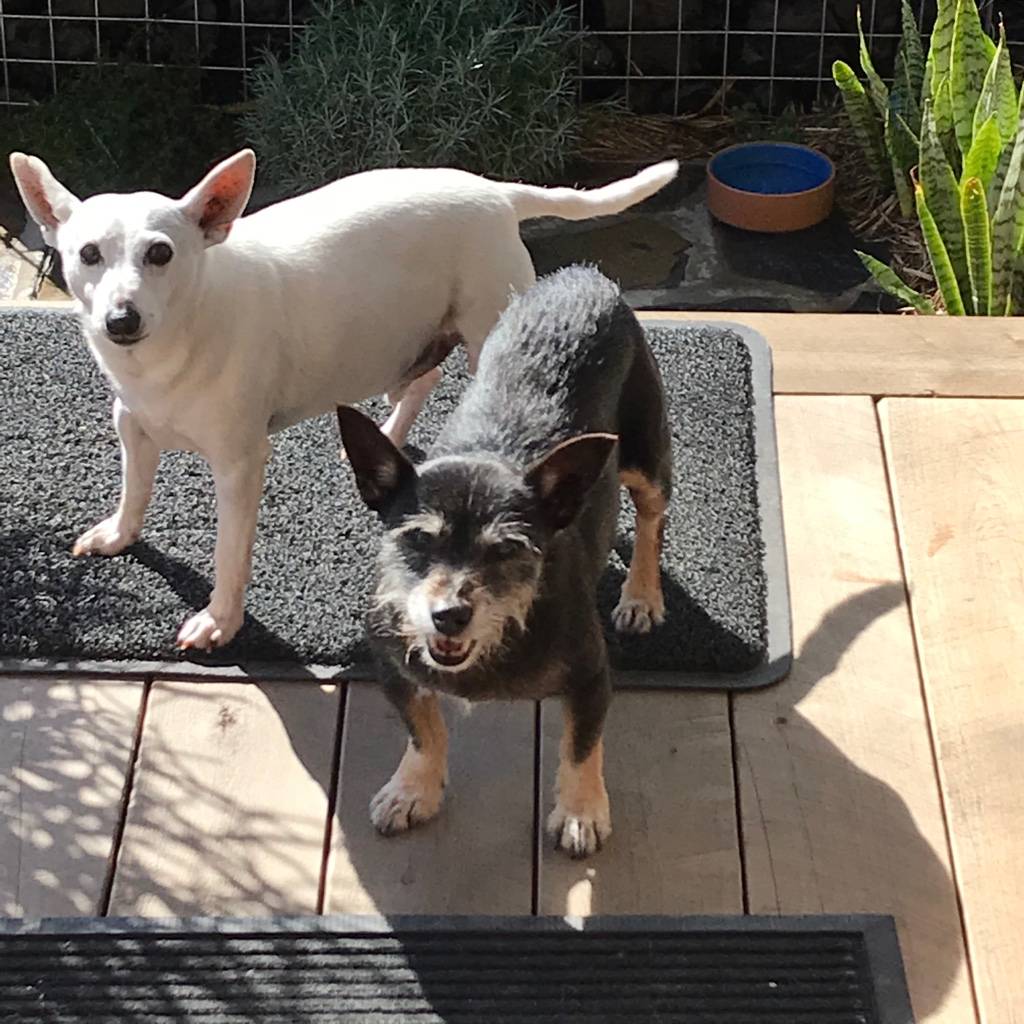 After researching canine nutrition, I came to understand that dogs need the macronutrients in certain proportions. That they need a host of micronutrients – trace minerals and vitamins. And that there are minimum standards for about 38 of these – for a dog's survival. That's before you get to what they need to really thrive.
I also realised that much of the recipes for homemade dog food were missing key nutrients...and that meat alone is not enough either.
I wondered whether there was something I could add to fresh meat to make complete and balanced meals for our dogs...and many months later, bestie was born. (With animal nutritionist help!!)
By that time Mondoe had died, just short of about 22 years of age (He's the black one.) Alfy's still with us (about 21), and bestie has become my loving ode to Mondoe!
---
If you want a healthier dog, you'll feed fresh food. bestie's 19 super-nutritious whole foods add what's missing in meat, to make a complete and balanced fresh meal, and support gut, immune and joint health.